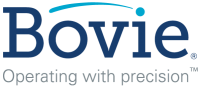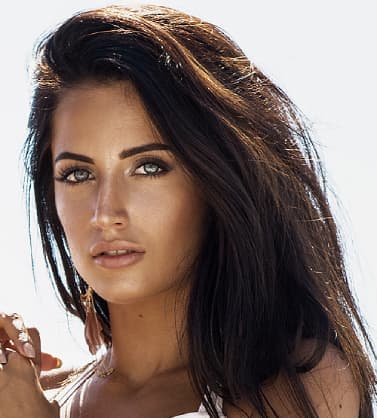 Los Angeles Renuvion
Renuvion™ is a non-surgical, minimally-invasive procedure aimed at tightening your skin and rejuvenating your face and neck area, as well as other areas of your body. As a trusted cosmetic surgeon in the area, Dr. Moein of Moein Surgical Arts is one of the first to offer Renuvion by Bovie Medical Corporation in Los Angeles.
For Skin Tightening
Renuvion for skin tightening can make skin tighter and more contracted in the following areas:
For Skin Treatment
Renuvion for skin resurfacing can treat the following issues:
Wrinkles
Age Lines
Acne Scarring
Uneven Pigmentation
Melasma
Renuvion For Subdermal Tightening
Renuvion is a new, non-surgical and minimally invasive treatment that provides advanced skin tightening aesthetic improvements. The procedure resurfaces and rejuvenates the face, neck, and body in a single procedure. As a trusted Los Angeles cosmetic surgeon, Dr. Moein of Moein Surgical Arts is one of the first to offer Renuvion. Ask about it today!
The Ultimate Skin Tightening Treatment
Renuvion can tighten your skin and make your face more contracted, especially in the following areas:
Jowls (sagging jaws)
Neck
Recovery
Recovery for the Renuvion subdermal skin tightening can be as short as 2-5 days for most cases. It will be normal for patients to experience tightness at the beginning of their recovery, and general. Mild pain, swelling, and bruising is to be expected in the treated areas and can take around 2 weeks to fully dissipate. Dr. Moein may recommend a compression wrap to help with comfort and healing, as well as over the counter medications for pain.
Renuvion For Skin Resurfacing
When you are getting your skin rejuvenation, treatments will look like Dr. Moein "painting" on your skin's surface with the Renuvion wand-like device.

Recovery
The downtime and recovery period for skin resurfacing treatment can vary, depending on the size of the treated area but in most cases patients can expect 2-3 weeks. Although ultimately it may take up to several months for most patients to see the full results and benefits of Renuvion skin resurfacing. The initial weeks following the treatment patients should expect swelling, redness, and some skin dryness. Itching and mild pain is also common during the healing process. Many patients feel "presentable" after about 2 weeks post-treatment.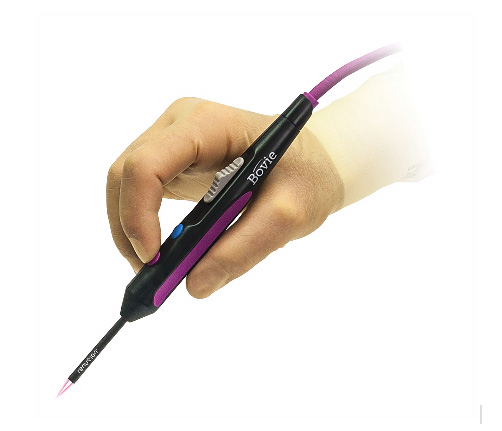 Advantages Of Renuvion
Unlike other skin tightening treatments, multiple treatments or surgical removal of excess skin or tissue is not necessary. Other advantages of Renuvion skin tightening include:
Minimally Invasive
This procedure is minimally invasive, which means there are less complications, discomfort, downtime, or fears often associated with surgical procedures. With Renuvion, the device is inserted through small incisions made under the skin. A lidocaine solution is used before insertion to help ease any discomfort.
Renuvion is versatile and can be easily combined with other surgical procedures to provide superior results. If you are considering surgical procedures like liposuction, Vaser lipo, thigh lift, arm lift, neck lift and/or tummy tuck, Renuvion may be an excellent option to help firm up loose skin and take your results to the next level.
Short Procedure
This procedure typically does not exceed 45 minutes and can be considered a "lunchtime" med spa treatment, in which it can be slotted and completed within an hour.
Single Treatment
In most cases, Renuvion only needs a single session to achieve full results. This stands out as because it is not common for many med spa skin treatments to require multiple sessions.
Contact Us
If you would like to learn more about Renuvion™ please call our office to schedule a consultation with Dr. Moein to discuss your goals.
To find out more about DR BABAK Moein. We advise you to request a consultation online. If you prefer, you are more than welcome to call our office
to schedule your appointment.
Disclaimer: The FDA has not approved the use of Renuvion for cosmetic use. The FDA has approved Renuvion for coagulation of tissue only. The specific advanced use of this new technology for skin tightening still remains investigational. The off label use of Renuvion is only suitable for specific groups of patients with minimal skin laxity. Many devices initially have a general use approval and, with time, the expanded indications are approved to popularize usage. If you are a suitable candidate for Renuvion, Dr. Moein will discuss this information with you to ensure your understanding and comprehension before opting for the Renuvion procedure.