LOS ANGELES LASER SKIN TIGHTENING & WRINKLE TREATMENT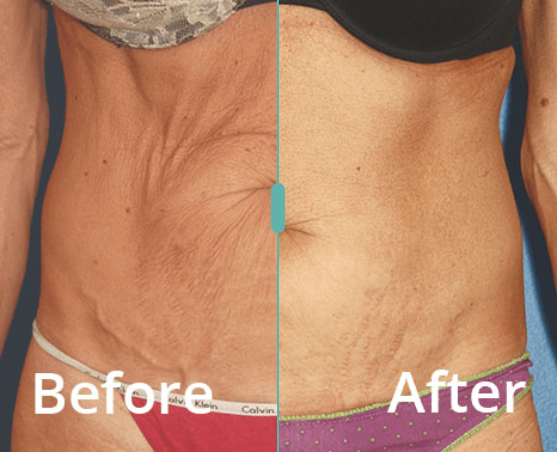 The Wonders of Forma Skin Tightening
Do you have wrinkled skin that you would love to tighten without surgery? If so, Forma is the proven surgery-free method for wrinkle treatment that is gaining in popularity. Forma skin tightening uses bipolar radiofrequency technology to target wrinkled skin without the use of toxins, needles or scalpels.
Forma involves the use of a handheld device that looks like a wand. Radiofrequency currents flow between the electrodes of the wand, giving you a much more comfortable experience. Dr. Moein can optimize and control the temperature offered by the device, which provides even stimulation of your body's natural collagen production. The technique naturally improves your skin's elasticity. The device also contracts the muscles and improves tightness in strategic areas. The best part is that Forma can effectively make you look years younger without the need for surgery.
Fast: There is virtually no downtime. You arrive for treatment and leave soon after.
Easy: There is no surgery required, which means no incisions and not an ounce of pain.
Effective: You get visible results that you can feel right away.
NON-SURGICAL RADIOFREQUENCY TREATMENT FOR WRINKLES
Forma can be used on the face and neck to treat wrinkles, tighten skin, and promote your body's own collagen renewal. By stimulating the formation of new collagen, Forma visibly improves your skin with long lasting and remarkable results. You will see and feel a difference immediately after the first treatment. Best of all, the entire procedure is painless.
FORMA SKIN TIGHTENING
This cutting-edge treatment is the quick and easy way to reduce your wrinkles and tone your skin. Moein Surgical Arts is proud to offer premier Forma skin tightening treatments to our patients in Los Angeles. We are trusted providers of cosmetic procedures in the area, specializing in various facial procedures. If you would like to schedule a consultation or if you just have any questions, feel free to call us today.
To find out more about DR BABAK Moein. We advise you to request a consultation online. If you prefer, you are more than welcome to call our office
to schedule your appointment.