Botox for Hyperhidrosis & Excessive Sweating
How Can BOTOX Treat Hyperhidrosis And Excessive Sweating?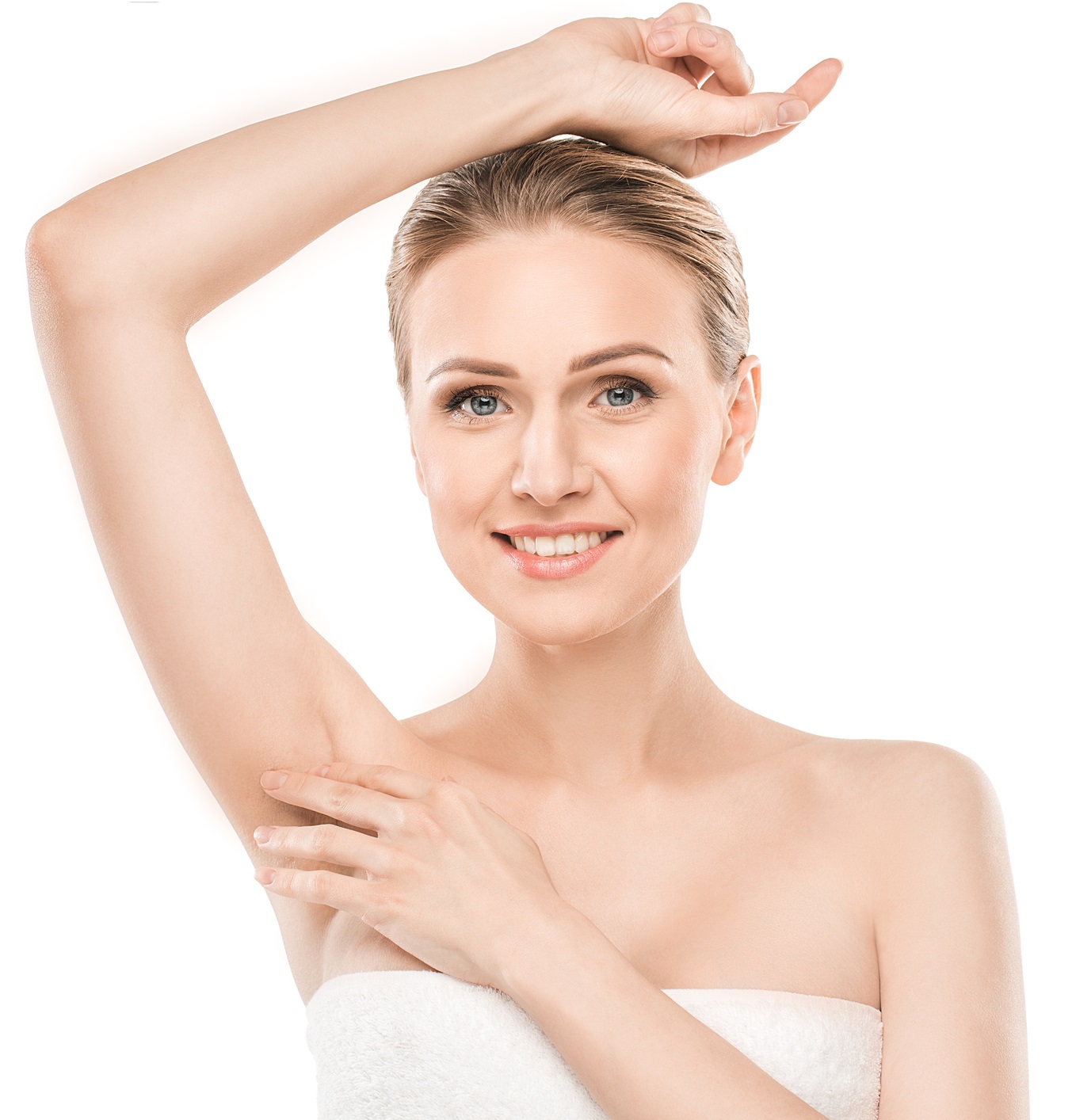 Recognized worldwide as a household name in cosmetic procedures, BOTOX is now FDA approved for the treatment of hyperhidrosis, also known as excessive sweating. Hyperhidrosis is a condition that causes excessive uncomfortable sweating, usually in the armpits, hands and feet. This unsightly condition can be caused by existing medical conditions, medications or stress. Dr. Moein offers the leading BOTOX hyperhidrosis treatment for all patients in the Los Angeles area.
What Is Hyperhidrosis?
Sweating is an involuntary function your body uses to maintain homeostasis and regulate temperature. When sweating functions normally, it does its job keeping you healthy and cool. Sometimes though, some people suffer from an excessive sweating condition. Hyperidrosis usually affects the armpit areas, hands, and feet. During the hot summer season, symptoms worsen. Overactive sweat glands lead to uncomfortable sweating, unsightly sweat stains, embarrassing hand shakes, and even dehydration.
Hyperhidrosis Treatment
The hyperhidrosis treatment only takes around 30 minutes to complete. Dr. Moein will strategically place the Botox into the targeted regions. The Botox will then block the nerve signals and stop the production of sweat. Results are immediate. Treatment sessions will vary based on the patient's needs and Dr. Moein's recommendations.
Am I A Candidate For Sweating Treatment With BOTOX?
Patients should be in good health and have realistic expectations for this treatment. Candidates suffering from clinical hyperhidrosis and excessive sweating typically find little to no results with over-the-counter antiperspirants.
Dr. Moein will meet with each patient one-on-one for a consultation to evaluate their candidacy for this noninvasive procedure. Dr. Moein will perform a physical examination and various tests to assess the symptoms.
Dr. Moein will also review the patient's medical history. Patients may discuss any questions or concerns about the treatment with Dr. Moein during this appointment Dr. Moein will customize a tailored treatment plan for the patient based on their needs and his expertise.
Recovery Timeline Hyperhidrosis Treatment
Patients may experience slight bruising and tenderness around the injection sites. Patients may resume all normal activities within the same day of the treatment. Strenuous activity should be avoided for at least 24 hours following the treatment. Botox injections typically last around 6-9 months. Patients may maintain results with additional treatment sessions.
For more information on our Botox treatments, please contact our friendly staff at Moein Surgical Arts to book your appointment today.
To find out more about DR BABAK Moein. We advise you to request a consultation online. If you prefer, you are more than welcome to call our office
to schedule your appointment.