LOS ANGELES NECK LIFT
Gravity and aging takes its toll on the body. The neck in particular, experiences progressive sagging and loosening of the skin. This results in the appearance of hanging jowls, double chins, fine lines, deep creases, prominent fatty deposits, and the dreaded turkey neck.
Fortunately Dr. Moein of Moein Surgical Arts specializes in the neck lift or platysmaplasty to fight the effects of aging on the neck. A neck lift will drastically restore the firm, smooth, and youthful look of your neck. Please call our office to today to schedule your neck lift consultation.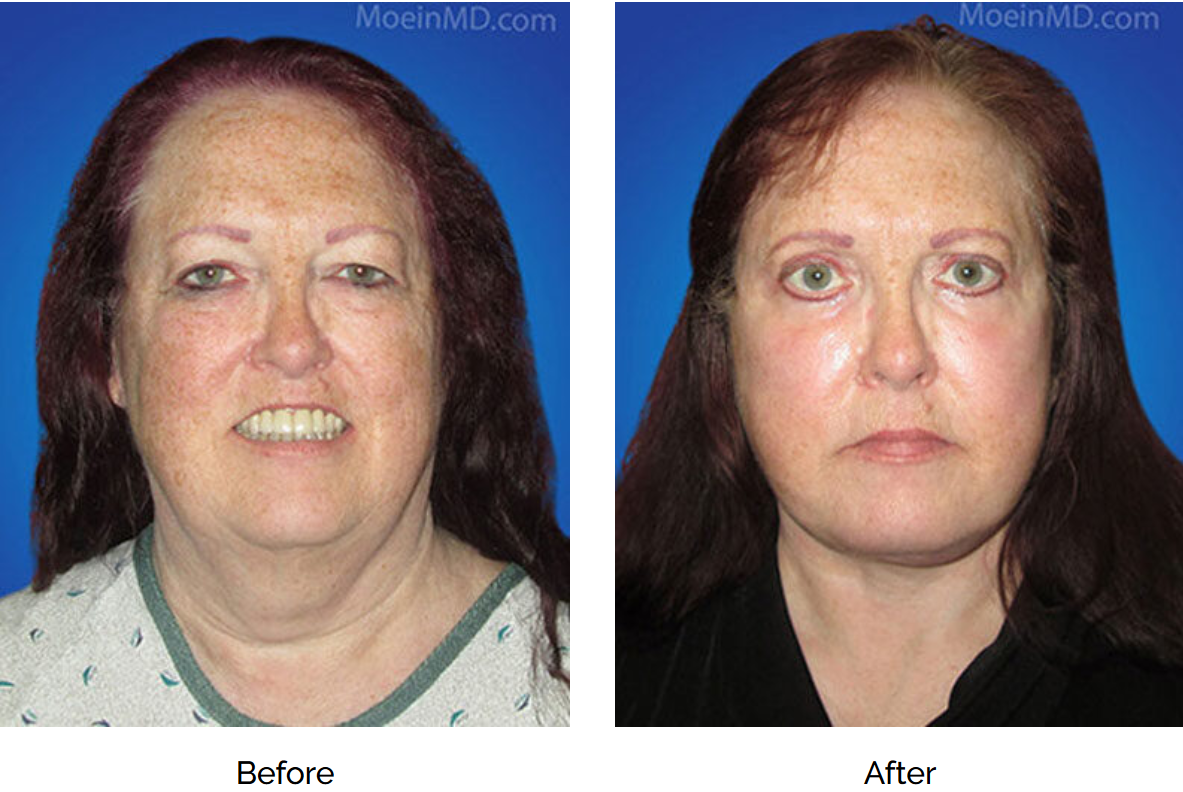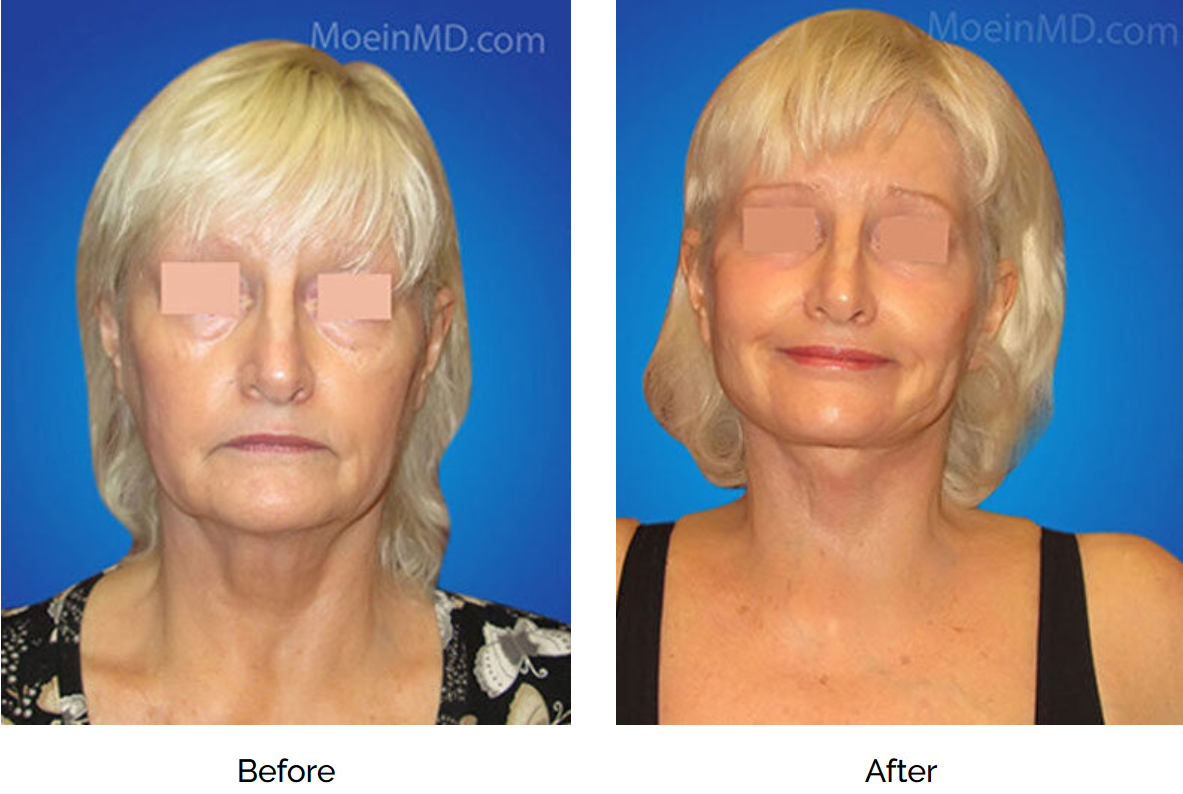 BENEFITS OF A NECK LIFT
Dr. Moein is a trusted cosmetic surgeon known for delivering beautiful results for the greater Los Angeles area. You can trust Dr. Moein with your platysmaplasty or neck lift procedure. The benefits of undergoing the procedure can include:
A more youthful and defined jawline.
The appearance of loose, saggy skin will be reduced.
Neck muscles tightened to minimize the hanging vertical muscle bands.
Removal of excess fat and tissue for a slimmer, tighter aesthetic.
Please contact us online or call our office at 310-694-4486 to schedule your consultation with Dr. Moein. During your consultation, Dr. Moein will discuss your trouble areas and goals to help you decide a surgical or nonsurgical neck lift option may be the best choice for you.

To find out more about DR BABAK MOEIN. We advise you to request a consultation online. If you prefer, you are more than welcome to call our office
to schedule your appointment.

NECK LIFT RECOVERY
The following are general guidelines for neck lift patients to consider following surgery. You will be able to return home shortly post surgery.  Patients can expect general bruising, swelling, and soreness in the performed area. It is recommended that you plan on setting aside at least 2 weeks for proper recovery and healing. Once bruising subsides and you begin nearing complete recovery, you will be able to see full results.