Some cosmetic surgeons charge a consultation fee. This is a good thing. Learn the facts before scheduling with Dr. Moein of Moein Surgical Arts.
If you are in the market for a cosmetic procedure like a facelift or tummy tuck, you may have come across cosmetic surgeons charging a fee for consultations. Some surgeons do this while others do not. This may irk you since cosmetic surgery is elective. That means insurance is already out of the picture. Any consultation fees you pay will come out of your own pocket, as will the cost for any procedures you undergo.
Still, you should not let a cosmetic surgery consultation fee deter you from meeting with a surgeon or undergoing a procedure if it will mean improved self-esteem. Here is what to expect during a consultation and the answer to the question: Why do some cosmetic surgeons charge for an initial meeting?
Why Are Cosmetic Surgery Consultations Critical for Proper Care?
When you schedule a consultation with a cosmetic surgeon, you are doing so for two important reasons. The first is so that you can vet the surgeon and learn more about the procedures that interest you. You don't have to have a procedure in mind when you arrive for the meeting. You only have to be able to convey the insecurities you have and those parts of yourself you wish to correct. The surgeon can use that information to provide you with the available options that can help you achieve your aesthetic goals.
During the consultation, you also get a chance to ask plenty of questions. This lets you determine if the surgeon is the best fit and if you feel a rapport with the professional before moving forward.
How Long Does a Consultation Typically Take?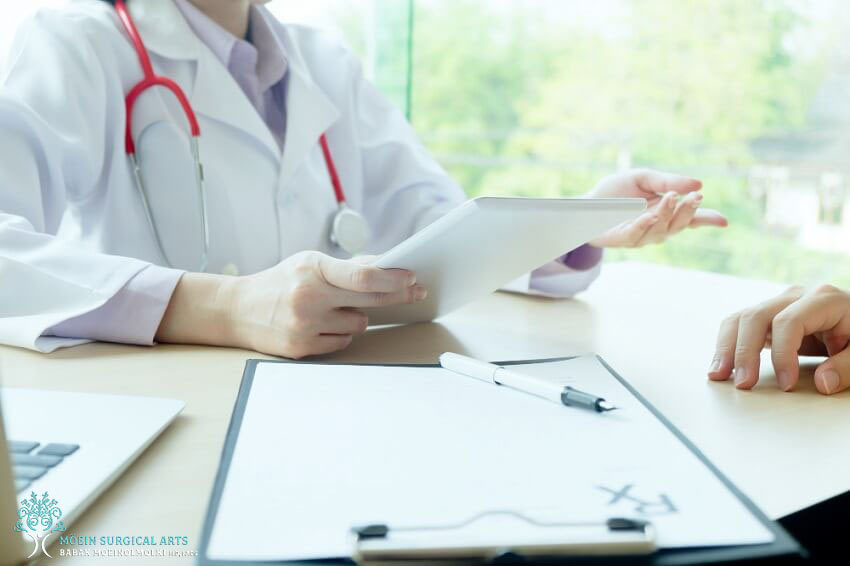 The length of your consultation depends on the procedures available to you and the information you want to learn. The more procedures you are an ideal candidate for and the more questions you ask, the longer the meeting is likely to take. Generally speaking, you can expect the initial meeting between you and a surgeon to take around two hours.
Read our article: Tips for Scheduling Your First Cosmetic Procedure with a Cosmetic Surgeon
A couple of hours is usually enough time for you and the surgeon to get to know one another and discuss all available options, both surgical and non-surgical, to achieve your aesthetic goals. You will also be able to learn about the surgeon's educational background and level of experience, in addition to the surgeon's vision of what is possible for you.
Other information you might find yourself discussing includes the surgery timeline. The schedule of the surgery and your downtime will be mentioned, as well as what to expect during your surgical recovery. You may have to schedule time off work for the surgery and during your recovery period unless you choose to undergo surgery during one of your vacation periods.
The private meeting between you and the surgeon also gives you a chance to discuss the fees associated with surgery. Depending on the services that are right for you, the surgeon will provide you with a quote that includes the costs for cosmetic surgery and extras, such as anesthesia, surgeon's fees, medical devices (such as breast implants), and others. You can discuss finance options during this time as well.
Who Will You Be Meeting During a Cosmetic Surgery Consultation?
When undergoing cosmetic surgery, you won't only be dealing with your cosmetic surgeon, though he or she will be calling the shots. You will instead have a surgical team ensuring your safety and that you get the best results possible. The team may consist of a surgical assistant, anesthesiologist, a patient care coordinator, and others. During the consultation, you will get a chance to meet every one of these individuals. Not only will you be able to say hello, but you can also ask questions until you are comfortable having those individuals at your bedside in the operating room.
While you will get a chance to meet your care team, the majority of the meeting will be spent speaking with the cosmetic surgeon. An experienced surgeon will make you feel comfortable and devote a considerable amount of time listening to you, discussing your options, and alleviating your concerns.
What Evaluations Are Made During a Consultation?
Once you have chosen a surgical or non-surgical med-spa option, you will meet with the surgeon and surgical care staff to discuss a customized treatment plan. For the sake of thoroughness, the surgeon and staff will perform a physical examination. This helps to provide you with personalized recommendations related to your aesthetic goals. Rest assured, the examination will be handled with the utmost respect and consideration for your modesty.
Will Photos be Taken?
Photos are not usually taken during the first consultation. The surgeon may take photos before surgery for your "Before" phase to be coupled with your "After" photos taken post-operation. In some cases, the surgeon takes photos to help you visualize your results using imaging tools and technology.
Does the Consultation Involve Needles or Blood Work?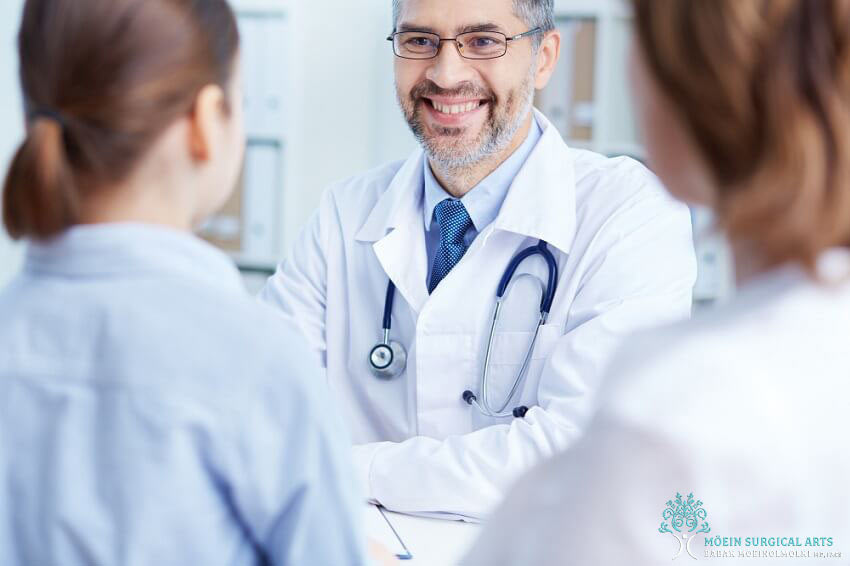 Cosmetic surgeons typically do not poke or prod you during the average consultation. Cosmetic surgery consultations don't require invasive tests. If bloodwork is required, the surgeon will usually refer you to your primary care physician to perform the blood work and run the necessary tests.
You should expect to discuss your medical history with your surgeon, including prescription medications, supplements, and recreational drugs you may be taking. This helps to ensure your safety prior to having surgery. Plan to be open and honest with your surgeon regarding your health, substances you are putting into your body, and your medical history.
Why Do Cosmetic Surgeons Charge a Consultation Fee?
As you can imagine, cosmetic surgeons invest a considerable amount of time and energy into their potential patients during a consultation.
Cosmetic surgeons who charge fees for the initial meeting aren't being greedy; far from it. They do so because they feel it is in your best interest and their own. Here are a few reasons cosmetic surgeons charge fees for the above discussion and questions.
No Sales Pressure
Cosmetic surgeons feel the fees they charge to remove the potential for patients to anticipate sales pressure since they have already paid for the doctor's time.
Compensation for Time Spent
A cosmetic surgeon is a professional with years of schooling, training, and experience. Similar to an attorney or accountant, a cosmetic surgeon feels it is fair to be compensated for the time they spend devoted to your questions and concerns.
Maximize Time with You
Surgeons don't want to rush from patient to patient. They like to take their time to ensure adequate levels of care. Charging a consultation fee lets the surgeon spend the most amount of time with you during the first meeting. They also want to know that you have all the information you need to move forward with surgery, which is a major decision to make.
Are You Serious About Aesthetic Improvement?
Charging a consultation fee lets the surgeon know that you are dedicated to improving your appearance with cosmetic surgery. You're not just wasting time. You are actually committed to moving forward with a procedure, which makes for a more productive consultation experience.
How Much Does a Cosmetic Surgery Consultation Cost?
How much they charge is relative and depends on which surgical center you choose to visit. Some surgeons charge as little as $75 and some as much as $250. Most surgeons who charge consultation fees apply the fee toward your procedure if you decide to eventually schedule the surgery you want.
That being said, you should not feel pressured to pick one surgeon over another just so you won't forfeit the money spent. Even a $250 consultation fee is a small price to pay for a professional who will give you a favorable outcome with regard to aesthetic greatness.
Ask about the consultation fee when you schedule your appointment. That way, you know what to expect and will not be taken by surprise.
Schedule a Consultation with Dr. Babak Moein of Moein Surgical Arts
We hope this information has provided clarity about consultation fees and why cosmetic surgeons may charge you to meet with them. Dr. Babak Moein of Moein Surgical Arts does charge a consultation fee because of the reasons stated. This is for your benefit as much as it is for Dr. Moein's.
As a board-certified cosmetic surgeon, Dr. Moein is devoted to your positive outcome with cosmetic surgery and non-surgical med-spa techniques. Learn more by booking an appointment with the world-renowned doctor by calling (310)694-4486.