VASER Liposuction
Are you dealing with troublesome areas of your body storing unwanted fat? Sometimes no matter how hard you try, these stubborn problem areas are immune to diet and exercise. If you're looking to efficiently remove fat and tighten skin in these targeted areas of your body, then high definition VASERlipo® is the solution.
VASERlipo allows you to pinpoint your trouble areas, eradicating those stubborn pockets of fat without the drawbacks of traditional liposuction. Because this procedure is high precision, it is efficient in delivering quick results with minimal swelling and recovery time compared to other liposuction methods. High precision fat removal can also provide you with an athletic chiseled look when used to sculpt abs, pecs, obliques, and other muscles.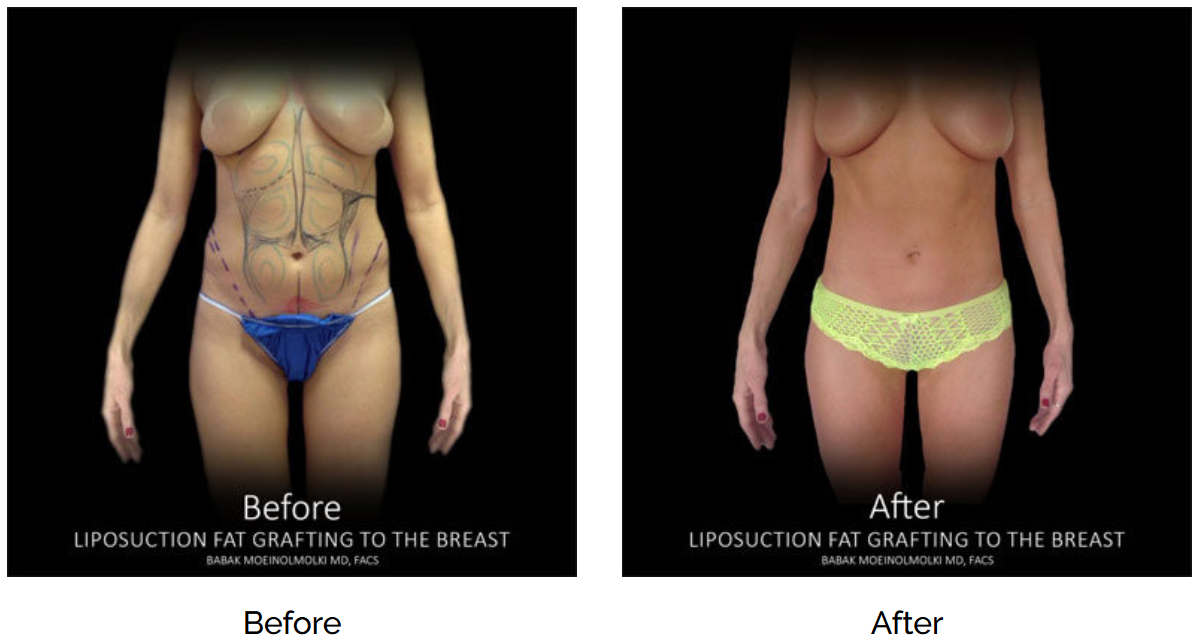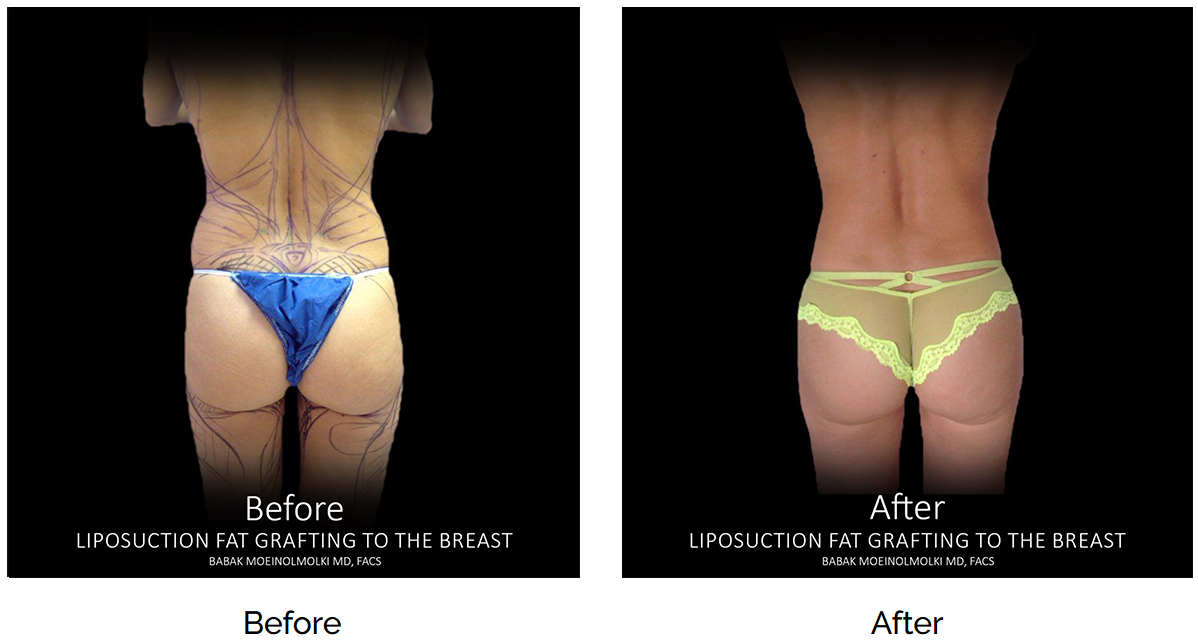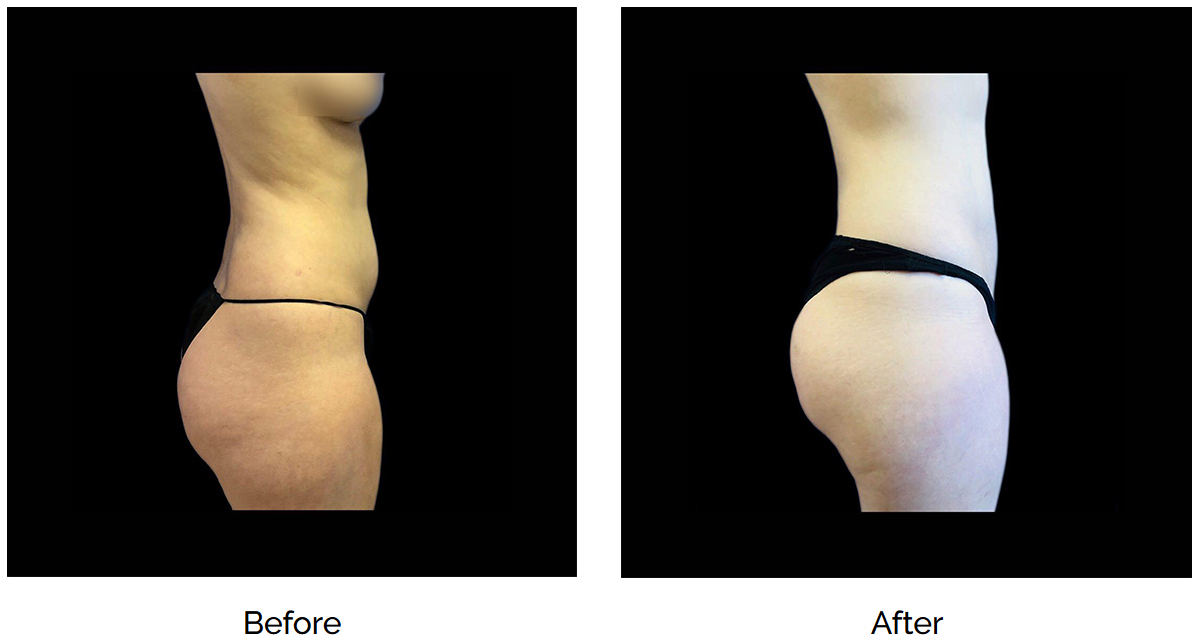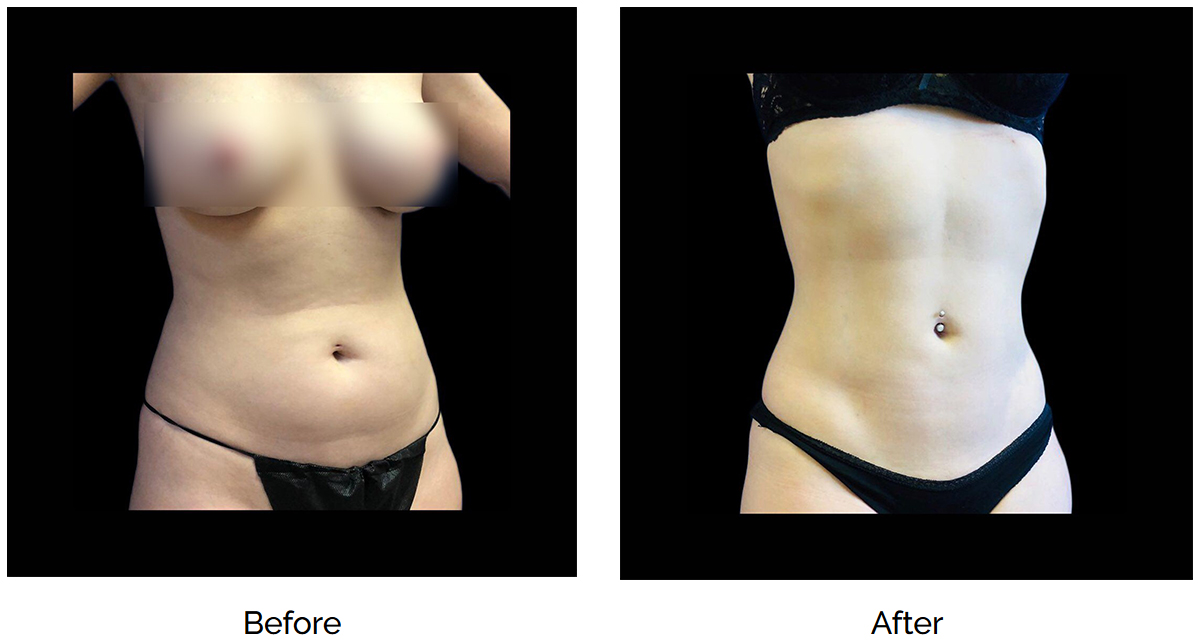 MORE VASER LIPOSUCTION EXAMPLES:
What Is VASER Liposuction?
VASER Hi Def liposculpting is a minimally invasive liposuction technique that uses ultrasound technology to break down and remove fat deposits.
First, the targeted fat area is injected with a solution to numb the area and compress blood vessels.
Next, the VASER ultrasounds probes are inserted into the body through small incisions.
The probes then emit a high ultrasound frequency, breaking down the fat cells. The fat particles combine with the injected solution which is then removed from the body using specialized cannulas.
During the healing process, your skin will continue to retract, giving a smooth natural-looking result.
This four-step process visibly improves your skin with long lasting and remarkable results quickly.
What Does VASERlipo Treat?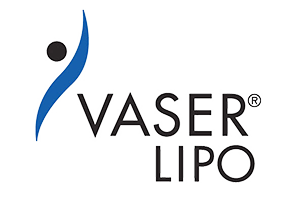 This type of ultrasound technology is used to remove small targeted pockets of fat using the special cannulas. The possibilities don't just end at far removal though; VASER liposuction is the chosen method used to shaping and sculpting. It can give you chiseled six-pack look when used for ab etching. Immediately, you will be able to see and feel the results. Your skin will continue to firm and tighten as it heals, naturally improving your skin's elasticity.
VASERlipo is a very adaptable and versatile procedure that can treat stubborn regions of fat in the following areas:
VASERlipo Vs. Traditional Lipo
Unlike normal liposuction, VASERlipo is not intended for large scale fat removal. Although VASERlipo is overall less invasive than traditional lipo, it still requires a cannula, a fat suctioning device, and incisions. But thanks to the breakthrough laser technology, the cannula and incisions needed are significantly smaller compared to that of regular lipo.

To find out more about DR BABAK MOEIN. We advise you to request a consultation online. If you prefer, you are more than welcome to call our office
to schedule your appointment.

The Ideal VASERlipo Candidate?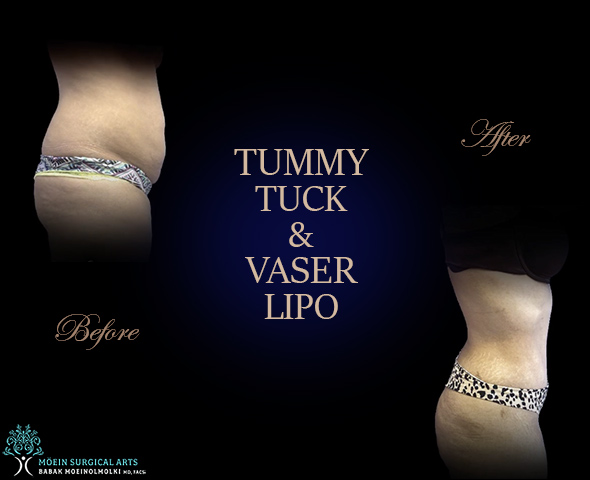 A good candidate for VASER liposuction should be in relatively good general health, and not looking for drastic weight loss but rather just eliminating specific, trouble areas. As a general guideline ideal candidates share these qualities:
Want fat in specific or delicate areas eliminated.
Want a sculpted, Hi-Def 4-D look.
Want fat grafted and transferred to other areas of the body.
Have an overall healthy BMI.
Do not have an excessive amount of loose skin.
Are at a stable weight that is relatively close to their ideal/goal weight.
Have sufficient time set aside for the procedure (at least 2-3 days for recovery).
Realistic expectations of what can be achieved with the procedure.
The VASER Liposuction / Hi Def Lipo Recovery Process in Los Angeles
VASER Liposuction recovery will vary based on the patient's specific procedure and areas treated. Patients may experience slight pain and swelling following the procedure. Dr. Moein will schedule a postoperative appointment to monitor the patient's recovery process if necessary. Results are long-lasting and can be maintained with a healthy diet and exercise. VASER Liposuction patients can look forward to smoother skin and slimmer figures once the normal bruising and swelling subsides.
Find out if VASERlipo is right for you, schedule a consultation with Dr. Moein at Moein Surgical Arts of Los Angeles today.