Plastic Surgery by Top Cosmetic Surgeon
in Los Angeles, CA
Enhance Your Beauty with Popular Cosmetic Surgeries
Such as Liposuction, Tummy Tuck, and Breast Lift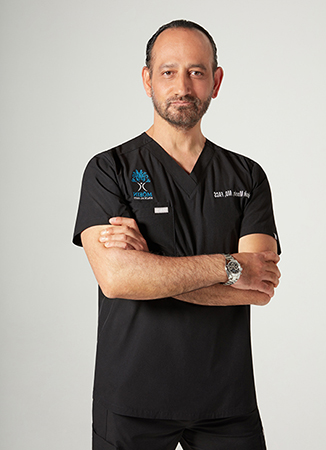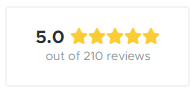 DR. BABAK MOEIN,
MD FACS

, Renowned LA Cosmetic Surgeon
If you're in LA or the surrounding areas, come check out Moein Surgical Arts where we specialize in skin resurfacing treatments, body-contouring, and VASER liposuction in Los Angeles.
Give us a call for a cosmetic surgery/plastic surgery consultation of your choosing and get your beach body ready just in time for summer!
Over 15 Years of Plastic Surgery Experience
Dr. Moein is board certified with the American Board of General Surgery (2005 – Re-certified in 2015).
Cosmetic surgeon Dr. Moein has a long career helping men and women achieve their body goals in Los Angeles CA. With over 15+ years of experience following an extensive surgical training, Dr. Moein is the aesthetic surgeon to help you with all of your aesthetic goals. From cosmetic procedures to minimally invasive surgeries, Dr. Moein has the know-how give you the body or skin of your dreams.  About Cosmetic surgeon Dr. Moein in Los Angeles CA.
Beverly Century Cosmetic Surgery Center

Affiliations

Before and After Cosmetic Surgery: LA Dr. Moein's Patients
Cosmetic/ Plastic Surgery
Plastic surgeon Dr. Moein specializes in minimally invasive surgery as well as cosmetic aesthetic and body contouring surgery.
Weight Loss (Surgical & Non Surgical)
Contour and sculpt the body with the leading surgical and nonsurgical weight loss procedures at Moein Surgical Arts by a cosmetic surgeon in Los Angeles CA.
Med Spa (Fillers and Injectables)
Refresh the appearance and maintain a youthful glow with minimally invasive med spa services.
Breast Surgery
Breast Augmentation
A breast augmentation can add volume and shape to the breasts with breast implants. Breast implants come in a variety of shapes, textures, sizes, and types with experienced cosmetic surgeon Dr.Moein in Los Angeles CA.
Breast Lift
A breast lift can remove the excess skin that causes your breasts to sag before your surgeon tightens-up the tissue that is left behind. The result is a firmer, more youthful aesthetic. This procedure can naturally reverse the effects pregnancy, genetics, and environmental factors.
Breast Reduction
A breast reduction, also known as a reduction mammoplasty, can reduce the size and weight of the breast. This procedure can be combined with a breast lift to achieve the desired appearance.
BODY CONTOURING
Cosmetic surgeon Dr. Moein specializes in today's most popular surgical and non-surgical cosmetic procedures. As a patient of Dr. Tired of relentless belly-fat and stubborn cellulite? Dr. Moein of Moein Surgical Arts combines years of experience and advanced technology to give you the body you want with fat-busting procedures like VASER lipo or a full on tummy tuck in Los Angeles CA.
Liposuction
Liposuction can remove excess fat from problem areas and contour the body to achieve the desired aesthetic. This cosmetic treatment can be completely customized based on the patient's ideal goals.
Mommy Makeover
A mommy makeover is the term for a combination of procedures designed to restore your body's proportions and overall shape. The most popular procedures that contribute to a mommy makeover include breast augmentation, breast lift, liposuction, and the tummy tuck.
Brazilian Butt Lift
A butt augmentation can be achieved surgically and nonsurgically with butt implants or a Brazilian butt lift procedure in Los Angeles CA. Enhance the size and shape of the buttocks with a butt augmentation procedure.
FACE PLASTIC SURGERY
Face Lift
If you've reached the point in your life where you're bothered by sagging skin on your face, you can opt for a facelift (rhytidectomy) to lift and tighten your skin for a more youthful appearance. This helps to reverse the signs of aging. A facelift can be performed by itself or in combination with another procedure.
Brow Lift
A brow lift, also known as a forehead lift, can erase signs of aging and rejuvenate the appearance. This procedure targets signs of aging in the brow and forehead area.
Upper Eyelid Surgery
An upper lid blepharoplasty can be used to trim away excess drooping skin, tighten and alter muscles and membranes, and remove uneven deposits of fatty tissue.
Cosmetic Surgery Patients' Testimonials
Moein Surgical Arts Feedback Video
Dr. Moein and i feel great with my results.
by Gohar A. ( Sherman Oaks, Los Angeles, CA )
Dr. Moein and his staff at Brand Surgical Institute are amazing!! I got BBL done by Dr. Moein and I feel great with my results. This was the best decision i had made after researching for a long time Dr. Moein was the most informative and caring person. I would highly recomend anyone who needs plastic surgery to see Dr. Moein.
REVIEWS - BABAK MOEINOLMOLKI, MD, FACS
Kian Carlo Philips
Dr. Moein and his staff were absolutely amazing! I had 2-times surgeries completed by him, and each one was to perfection! Thank you so much, Dr. Moein, for all you have done for me!